5 Spooky Halloween Attractions in Oahu to Visit in 2021
Traveling to a tropical island doesn't mean you have to forego the Halloween experience. In fact, Oahu provides ample opportunity to get your scream on during October. The month might be winding down, but the activities are ramping up. To help you prepare, Lucky Owl Car Rental presents this list of five spooky Halloween Attractions in Oahu for your 2021 visit. Read on if you dare.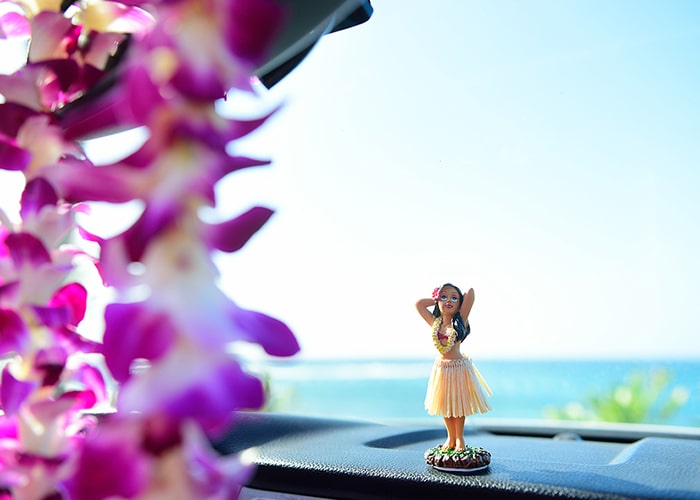 1. The Apocalypse Drive-through Haunted House at the Aloha Stadium
Have you ever been to a drive-through haunted house? This one at Aloha Stadium is sure to raise the hair on the back of your neck. Well-placed features set the scene, and bone-chilling monsters and creatures surround your car as you wander through multiple interactive horrors. If you're courageous, you can roll down the windows. Tickets cost $65-$75, and you can go this Thursday, Friday, Saturday, and on Halloween.
2. Haunted Halloween—Zombie Apocalypse
Even gorgeous tropical islands aren't immune to a zombie apocalypse. This 30-minute guided experience is held outdoors and allows people through 20 at a time. The experience is not for the faint of heart. Still, non-thrill-seekers appreciate the food trucks and kids' activities. Tickets are $20, but you can go VIP for $30. Whichever you choose, register online first as they don't accept walk-ins. 
3. Frightmares Haunted Attraction
Skeleton Key Hawaii and KOA Theater present another immersion experience that is guaranteed to terrify. Can you make it through the massive warehouse filled with horrors and unspeakable terror? If you dare, order tickets online and minimize wait times. Don't forget to bring your COVID-19 vaccination card.
4. Haunted Trolley Graveyard
Don't let the trolley fool you, as this experience has you walking. In fact, you'll venture through a massive 24,000 square foot warehouse as you try to escape—literally. Think escape-room-meets-haunted-house when you consider this thrilling event. Don't worry. You can either prepare beforehand or calm down after with an adult beverage and food in the lanai. Just be warned—the Haunted Trolley Graveyard isn't recommended for those 12 or younger. 
5. Honolulu Haunts Guided Ghost Tour
Consider a guided ghost tour if you're looking for real haunts and a darker side of the island. First, explore downtown Honolulu in a guided group as you hear horrifying tales. Then, venture through historic buildings and learn about unsolved mysteries. You don't have to have people jumping out at you to be scared out of your mind. Simply travel through dark streets as you listen to horrifying tales of terror. The Honolulu Haunts Guided Ghost Tour is perfect for those who like to learn history while also hearing real-life tales of hauntings.
Don't Forget To Reserve Your Rental
We hope you've found this list of Halloween attractions in Oahu helpful. If you need more ideas or directions, please let us know. After all, we're here to help, whether that leads to spine-tingling thrills or lush tropical landscapes. Fortunately, Oahu offers both.
Reserve your rental car
,
truck
, or
SUV
with Lucky Owl Car Rental. Call
(808) 352-4890 or request an online quote. 
Sources:
www.amvetshalloween.com, https://oahuhauntedhouse.com/, https://hauntedtrolleyhi.com/, https://www.getyourguide.com/honolulu-l261/honolulu-haunts-guided-ghost-tour-t395472/