SUV Rentals
When both space and comfort are essential to your vacation or business trip to Honolulu, you need one of the well-maintained SUV rentals from Lucky Owl Car Rental. Since 2012, we've been renting our quality SUVs to locals, tourists, and business travelers. Our SUVs offer versatility, convenience, and a peaceful ride for all. Request a quote today by calling (808) 352-4890.
Lowest Priced Rentals
Under 21 Rentals
Debit Cards Accepted
SUVs: Spacious & Comfortable
The SUV rentals from Lucky Owl are expertly maintained and roomy for both passengers and cargo. These spacious vehicles are perfect for tourists exploring the Honolulu area, locals who wish to rent a large vehicle for running errands, and military families moving their belongings to their new home. If you're looking for a vehicle that offers personal space along with stylish comfort, you've found the solution in our SUV rentals.
Several Advantages of Our SUVs
Beyond the extra space and affordable amenities, when you rent an SUV from us, you will enjoy friendly service with extraordinary value. Not only are we known for the lowest rental prices on the island of Oahu, we offer these amazing benefits as well: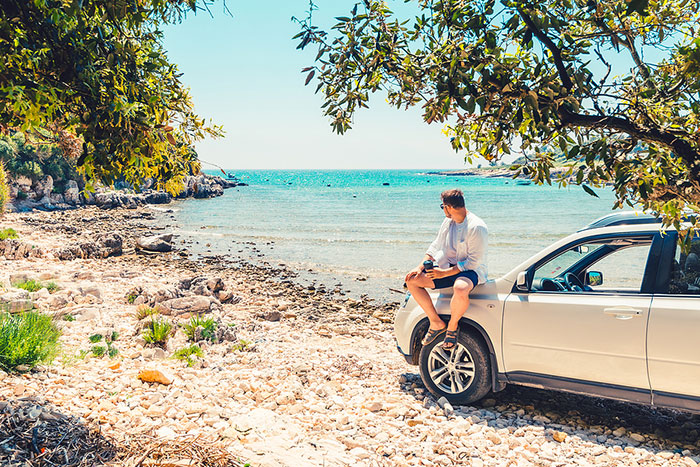 >
Rentals to those younger than 21

Cash, debit, and credit cards accepted

Exceptional customer service
More than SUV Rentals
At Lucky Owl, we know that each person who rents a vehicle from us has differing transportation needs. This is why we rent a wide variety of vehicles throughout the Honolulu area. With our budget-friendly rates, you can enjoy both a comfortable rental as well as an exciting, memorable visit to Hawaii.
Affordable Vehicle Rentals in Honolulu
With Lucky Owl Car Rental, you'll receive the service of a local business that's designed to make your vehicle rental experience both positive and favorable for your entire party. Call our friendly staff today at (808) 352-4890 to request a quote on our SUV rentals, van rentals, 12-passenger van rentals, and more. We serve the island of Oahu, including the areas of Honolulu, Waikiki, Pearl Harbor, and all nearby communities.